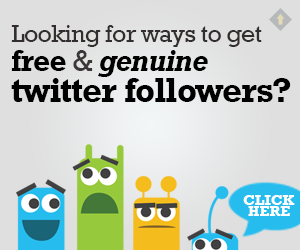 Thank you for joining me!
Good company in a journey makes the way seem shorter. — Izaak Walton
Know your Witchcraft! Take "Tea's Twigg & Staff" Survey to help create more helpful content. Click the link below.
https://survey.zohopublic.com/zs/wRBUs6
Welcome and Thank You for joining me with Tea's Twigg & Staff!
I should probably explain what Tea's Twigg & Staff is all about. It is all about the amazing qualities of WITCHCRAFT!
More so Tea's Twigg & Staff is about discovering healing and guidance with the amazing properties of WITCHCRAFT!
Now you might be asking yourself "wait you can heal yourself and find guidance with WITCHCRAFT??" Most definitely! The Craft holds a wonderful world of natural healing and spiritual guidance that can help you along your life journey.
Let me share my story and journey on how I came to discover WITCHCRAFT and the GREAT healing practices I discovered and learned to listen to my GUIDING intuition along the way.
Ever since I was a child I have felt like there was something different about myself, something special that wasnt being recognized. I couldnt quite put my finger on it until the age of 15 when I discovered Witchcraft.
Healing with witchcraft has helped me in so many ways. I struggled with ANXIETY, DEPRESSION, NIGHT TERRORS, AND UGH STRESS…
Who has time for all that?? I dont think anyone does.
With the help of the craft my anxiety has GREATLY REDUCED, my depression WHAT DEPRESSION, I have a better understanding of my DREAMS, and stress is EASY TO DISMISS.
What is WITCHCRAFT??
Witchcraft is the magical manipulation of energy to bring about change. The energy used by a witch may be environmental, from herbs, stones and other natural objects, or it may come from the witch themself or it may be channeled through the witch from a God or Goddess or from the Earth or Universe. Witches are known for casting spells which can be performed in a ritualistic meathod. But you DONT need to cast spells in order to use the CRAFT.
HEALING and DIVINATION EXERCISES I PRACTICE:
Here are some favorite HEALING/GUIDING PRACTICES I enjoy doing
Crystal Healing
Meditating
Chakra Balancing
Aromatherapy
Cleansing
Dream
Angels
The "Clair" Types
Pendulum
Herbilism
Candle Magick
I will be creating post on these practices and the Great Clairity that will open your Intuition and the healing properties that will help balance your energy leaving you feeling CENTERED.
Also come check out "Deliver Dawn!" Another GREAT blog on Witchcraft and Love. Click the Link below to have a look!
Check out the link below
https://traffup.net/free/?rf=416745541